Keynote Conversation: "Entertainment Worldwide"
From The Archers to Big Brother
---
The Third International EE Conference for Social Change opened with a short video celebrating the diversity of EE projects around the world. The low dais was furnished with two comfortable lounges for the session speakers and a wing chair for the session host. On the walls, dimmed blue and orange lights shone behind two banners with the events logo and a colorful scene from a 1950s-era comic book. The talk show-like setting was informal, almost cosy, bolstering the idea that the combination of entertainment and education can deliver synergy. It also challenged the presenters to share with all the participants rather than lecture at one another.
EE Worldwide
Chaired by Kathy Krendl, Dean of the College of Communication at Ohio University, the session began with presentations from experts in EE worldwide.
From The Archers...
It was almost unanimously agreed that the history of modern EE as a defined strategy for social change began in 1951 with the BBC radio serial drama, The Archers. One of the initiators and longest standing writers on the series, Mary Cutler (England), provided a brief history of how this project started in an attempt to create an agricultural version of private investigator Dick Barton (the BBC's first daily radio serial, which ran from 1946 to 1951). This popular entertainment program kept its audience because of its gripping "cliffhanging" endings.
...to Films...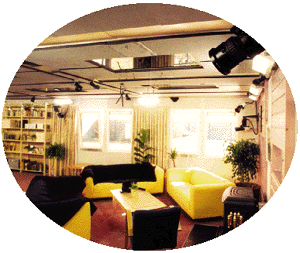 By contrast, commercial filmmaker Sarah Pillsbury (USA) provided an interesting perspective on the EE approach. Pillsbury, producer of several films, including And The Band Played On, was inspired to work toward an integration of entertainment and education after a stay in Kenya, which she said is "so beautiful that it would inspire every photographer to feel like a genius." Besides her artistic aspirations, Pillsbury was motivated to use film for social change after viewing the misrepresentation of the United States in feature films screened in Kenya. With the globalization of the cultural economy, messages consciously or unconsciously transmitted through film could result in unintended consequences. In Pillsbury's case, she saw young people developing unrealistic dreams about America as a result of inaccurate media representation.
... to Big Brother and "Reality TV..
Marijke Schaaphok (The Netherlands), a television producer involved in commercial media production, presented an interesting window into the world of commercial television production, very distinct from, though not unrelated to, EE. Schaaphok is an executive of Endemol, the biggest entertainment company in Europe and the producer of the reality television show, Big Brother. In the show, 12 people who are complete strangers to each other are confined inside a large house. Video cameras positioned in every room at every angle make it impossible for the residents to have any privacy, day and night. The program shows the various interactions, from everyday conversations to quarrels, fights, and even love-making.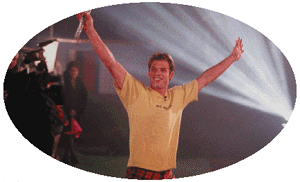 While reality television may have the same theoretical assumptions as soap operas, audience members shared some of their apprehension toward the concept as one that may hold any value for EE scholars and practitioners. However, as Schaaphok noted, the approach used in reality television has an end result that is also desired in EE, that is, people beginning to dialogue about important issues. Schaaphok stated that the interactions in Big Brother mirror everyday questions, opinions, and dilemmas, and therefore invite the viewers to think about them and discuss them with relatives and friends. Therefore, one might say that as one of the goals of many EE programs is to enhance parasocial interaction, a program like Big Brother does the same thing; only the issues might differ. To many of Schaaphok's audience, however, the latter point was more than an understatement. For a moment, the group discussion focused on the question: is an EE program making use of "vulgar" Big Brother-like entertainment feasible and/ or desirable?
What is EE to be?
This raised issues of how entertainment is defined in relation to education among audience members. After all, noted Jim Paredes (Philippines), the job of the teacher is the job of an entertainer. Does all entertainment therefore have intrinsic educational value? Or conversely, is all education entertaining? Surely, good entertainment can take people to where they have not been before, and that in itself has educational value. Paredes questioned the notion of various channels used for EE, pointing out that the young generation needs constant stimulation and may not be satisfied by single, or by older, channels of communication. Esta de Fossard (Australia) provided a solution to this dilemma: "We should step both backward and forward... are we losing intimacy by saying everything has to be 'big'?" De Fossard noted that older channels such as radio might still have value in certain contexts.
Scriptwriter Kimani Njogu (Kenya) supported this idea and pointed out that we should acknowledge that we are all at different levels of technological advancement. While radio may be appropriate in much of Africa, alternative media may be more suited to other audiences. Said Njogu: "What we choose should be determined by our own cultural contexts."
Panelists fielded questions from the audience after their presentations, and a broad theme that emerged during this discussion was the social responsibility of producers. Cutler emphasized the role of the writer, who influences most the weaving of messages through the drama. "Look after the writer and you'll get a very good project," said Cutler, making a plea for the writer as "the oldest technology in the world." And at the moments when you - as a writer - may be over-whelmed by governments or NGOs who want you to inject specific messages into your work? "Remember the unconscious values that we may portray and think about your responsibilities. Tell special groups to trust you... or the message won't get out."
To close this session, EE pioneer Miguel Sabido (Mexico) addressed the attendees with a heartfelt message.
A Proposal for the Future of Entertainment-Education
by Miguel Sabido

I strongly believe that the future of EE is what those of us here today want it to be. No more, no less.
If we continue working in an isolated manner, each one for his or her own project, as we have been doing for the past 33 years, without intercommunication, then EE has no future at all.
On the other hand, if we decide to join efforts, to put our research work together and then review this research corpus and publish the results as a collegiate group, proving that more than 30 years of EE are worthwhile, then its successful future will be assured.
To me, the future of EE is at stake in this meeting. If we profit from these days here and find a way to put all of our results and efforts together, then the possibilities of mankind to solve basic problems such as growth rate, extreme poverty, and the loss of folk cultural traditions would be feasible and articulate.
But, on the contrary, if after this meeting we decide not to join efforts and results, not to put the results of our individual projects together, not to unite, then these possibilities will be very scarce.
Why don't we create an Internet Web site whereby we can be in contact with each other, sharing results, difficulties, and successes? We can then have the support of our EE groups to face foundations, governments, and media concession holders with success.
If the EE-Netherlands Foundation, Ohio University, and the Johns Hopkins University Center for Communication Programs could make this wonderful effort a reality, why don't we profit from the momentum and keep on fighting together and make a reality out of our common dream: EE for everybody, everywhere.